Nexus® 30 Deluxe Plastic Bottle Recycling Bin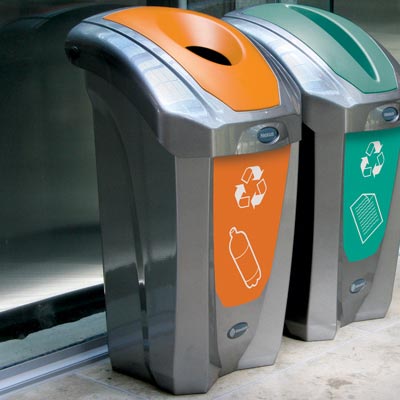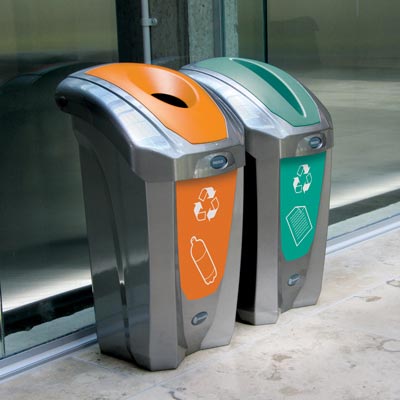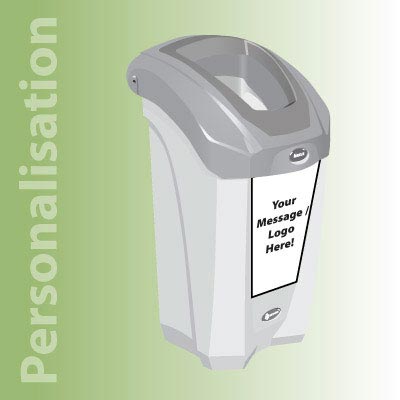 Precio sin IVA*, con costo de transporte** :
* Precio no incluido el Impuesto sobre el Valor Añadido.
** Para entregas en direcciones en la Península Ibérica,
el costo de transporte corre a cargo de Glasdon Europe.
For more information or to place an order, please contact our sales office on +966 54 990 0540 or e-mail: info@wasteandrecyclingsolutions.com.


Made in the UK

Made from recycled material
Nexus 30 Recycling Bins are a compact route to flexible recycling. Nexus 30 Deluxe's metallic silver finish lends a stylish contemporary feel to the bin that makes it ideal for prestigious locations. Nexus 30 Plastic Bottle Recycling Bins feature bright red recycling graphics in the national standard design to reinforce your recycling message.
Nexus 30 Recycling Bins are quick and easy to empty and clean. A hidden sack retention system inside the bin body lets you replace sacks quickly.
Design Features
Moulded-in hidden sack retention.
Pivoting lid and lid stay.
Colours
Bin Body & Lid: Metallic Silver
Aperture: Red, Orange, Yellow, Dark Grey, Magenta or Pastel Green
Materials
Bin body & lid: Duratec™
Dimensions
Height: 626mm
Width: 335mm
Depth: 308mm
Capacity: 30 litres
Weight: 2.8kg