Fusion™ Litter Bin - 60Ltr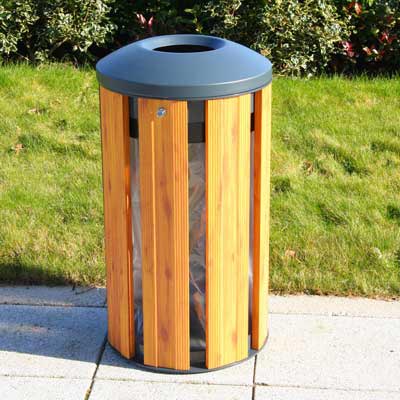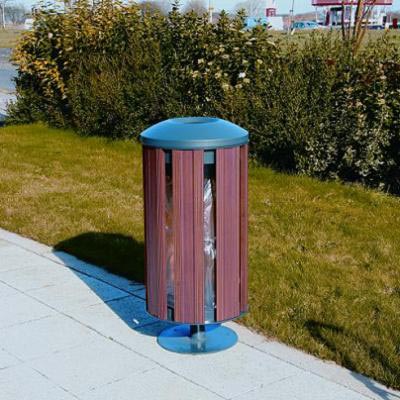 Precio sin IVA*, con costo de transporte** :
* Precio no incluido el Impuesto sobre el Valor Añadido.
** Para entregas en direcciones en la Península Ibérica,
el costo de transporte corre a cargo de Glasdon Europe.
For more information or to place an order, please contact our sales office on +966 54 990 0540 or e-mail: info@wasteandrecyclingsolutions.com.


Made in the UK
Fusion is a stylish, contemporary litter bin with a wide choice of configurations.
The bin is available in either a realistic timber finish or in silver or black anodised aluminium. Fusion Litter Bin can be supplied as a 60-litre or 85-litre capacity unit, with a choice of metal liner or sack retention system, and with optional extras including a domed top and a pedestal with Armortec® Coating.
Fusion features slats made from 100% recycled aluminium and a framework of Armortec coated steel.
Design Features
100% recycled aluminium extrusions are totally corrosion free and require minimal maintenance.
Steel frame with Armortec® Coating is exceptionally robust.
Choice of steel liner or sack retention system.
Optional dome top with twist and tri push lock adds weather protection for contents.
Colours
Colour: Black, Silver, Light Wood, Dark Wood.
Materials
Bin body: 100% recycled extruded Aluminium.
Base and top: Steel with Armortec Coating.
Dome top: Aluminium.
Pedestal: Armortec-coated Steel
Liner lock bar: Stainless Steel.
Dimensions
Height: 715mm.
Diameter: 435mm.
Weight (open top with sack retention): 20kg.
Weight (open top with metal liner): 24kg.
Weight (dome top with sack retention): 22kg.
Weight (dome top with metal liner): 26kg.