Super Trimline 50HSL Litter Bin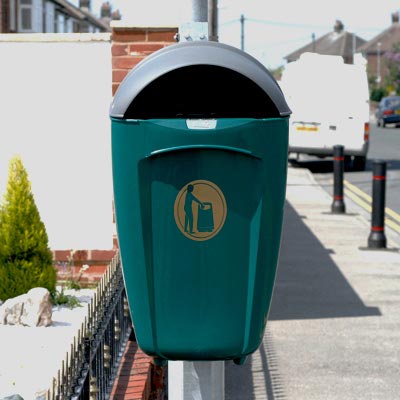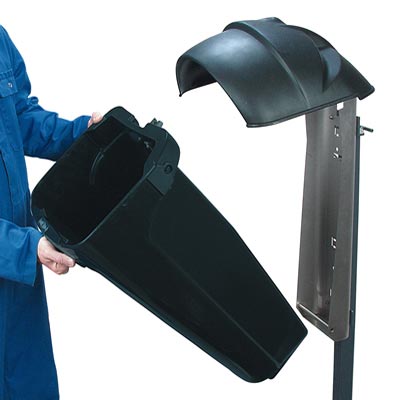 Precio sin IVA*, con costo de transporte** :
* Precio no incluido el Impuesto sobre el Valor Añadido.
** Para entregas en direcciones en la Península Ibérica,
el costo de transporte corre a cargo de Glasdon Europe.
For more information or to place an order, please contact our sales office on +966 54 990 0540 or e-mail: info@wasteandrecyclingsolutions.com.


Made in the UK
Super Trimline 50HSL bin has a 50-litre removable body and a curved hood to protect contents from the elements.
The bin features the unique Glasdon pivot-action bin release and locking operation.
For quick and easy emptying, the bin body is locked into the unique stainless steel backbone, which remains attached to the wall or post at all times for security and ease of use. Once emptied or cleaned, the bin body is replaced onto the pivot bar and is easy to slam to lock.
Design Features
Bin-it Symbol in Gold, Silver, Black or White.
Curved hood.
Pivot-action bin release and locking mechanism.
Anti-burst lock - key to open, slam to lock.
Stainless steel backbone.
Fixings for wall or post mounting.
Cigarette stubber plate.
Colours
Bin body: Bright Red, Dark Blue, Deep Green, Black.
Hood: Black.
Materials
Bin body: Durapol®
Metal liner: Zinc-coated steel
Sack retention system: Stainless steel
Backbone: Stainless steel
Hood: Duraplus™
Dimensions
Bin volume: 55 litres
Capacity: 50 litres
Height: 785mm
Width: 450mm
Depth: 375mm
Weight: 4.6kg (including backbone)