Nexus® Shuttle Food Waste Recycling Bin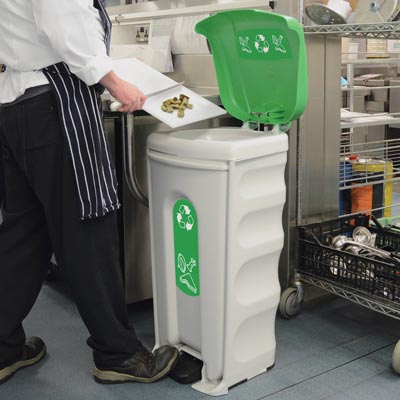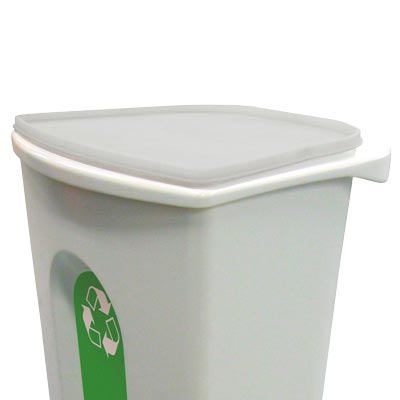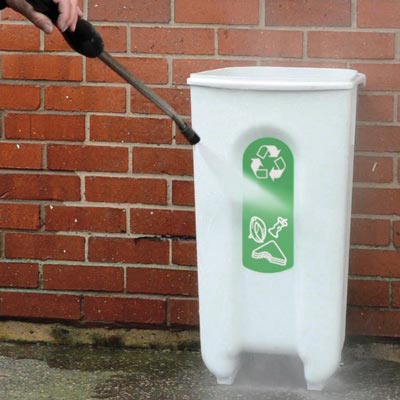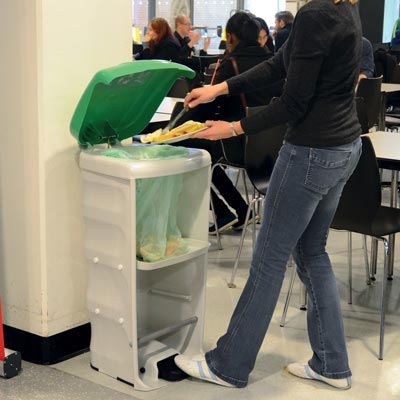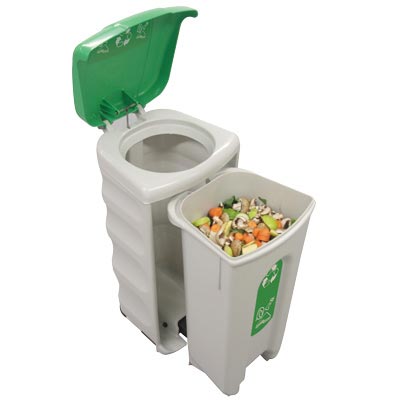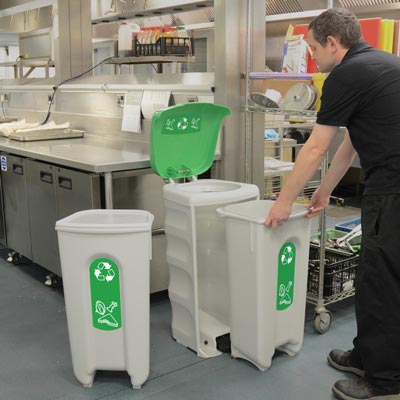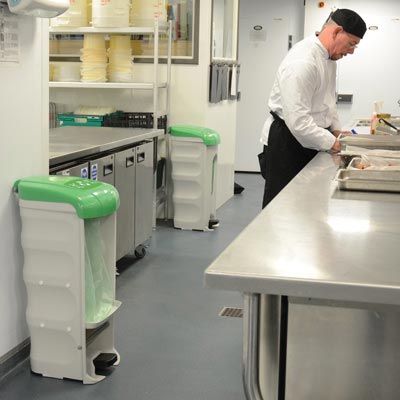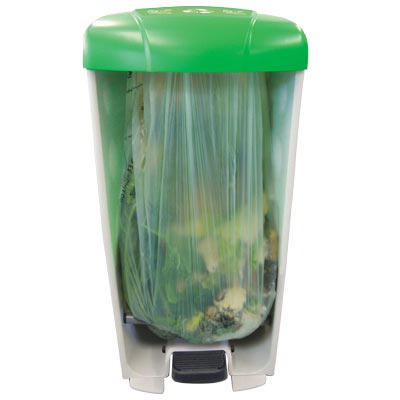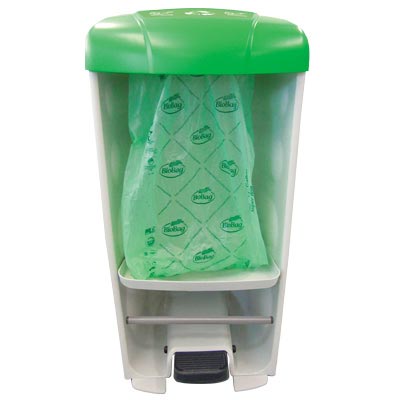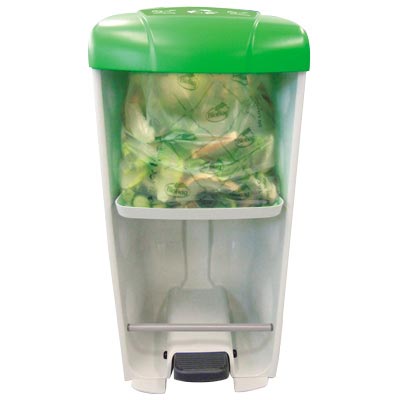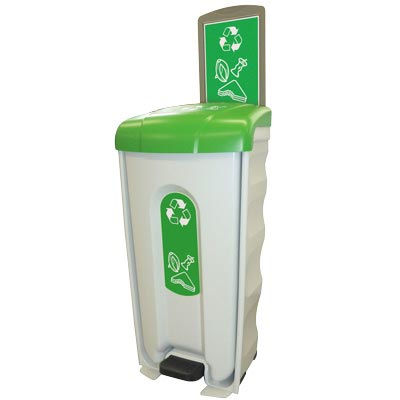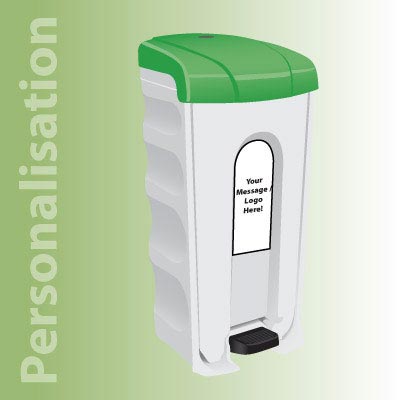 Precio sin IVA*, con costo de transporte** :
* Precio no incluido el Impuesto sobre el Valor Añadido.
** Para entregas en direcciones en la Península Ibérica,
el costo de transporte corre a cargo de Glasdon Europe.
For more information or to place an order, please contact our sales office on +966 54 990 0540 or e-mail: info@wasteandrecyclingsolutions.com.


Made in the UK
Nexus Shuttle is the ultimate dedicated food waste bin.
Nexus Shuttle Recycling Bin is ideal for use in commercial kitchens, canteens, cafes and any other areas where food is prepared and/or consumed.
The large aperture and foot pedal operation help to ensure the quick, easy and hygienic disposal of food waste.
Nexus Shuttle Recycling Bin has been designed to fit under worktops when not in use, maximising floor space.
Nexus Shuttle Recycling Bin is manufactured from Durapol® Material, offering exceptional strength and durability, and smooth contours allow for easy cleaning and disinfecting.
Design Features
Allows for different methods of collecting waste.
Quick and easy to empty - reduces manual handling problems.
Manufactured from Durapol material, offering exceptional strength and durability.
Lightweight structure allows the user to easily manoeuvre the unit.
Smooth contours ensure there are no dirt traps and allow for easy cleaning and disinfecting.
Lid overlaps the bin body to help contain any odours from within the bin.
Lid stay mechanism enables quick and easy access for cleaning and emptying, and the soft, 'slow-closing lid' mechanism ensures the lid always closes with minimal noise.
Robust stainless steel hinge rod and hinge mechanism.
Lid override mechanism allows the lid to be propped open during busy shifts.
Tough, reinforced foot pedal meets food hygiene regulations and increases efficiency.
Solid liner can be stacked for ease of storage and transportation.
Solid liner features a curved base and smooth surfaces that offer an easy to clean hygienic design.
Liner lid seals the liner and ensures waste is contained until emptying.
Moulded liner handles provide a comfortable grip for the user.
Liner wheels allow the user to easily manouevre and empty the unit.
Sack retention capacity can be set to 30, 40 or 60 litres.
Quick and easy to empty or replace the sack.
Sack retention bands hold the sack neatly in place.
A removable sack support shelf acts as a drip tray, collecting any waste liquid from the sack and ensures it sits neatly.
Colours
Bin Body/Aperture: Pastel Grey
Bin Lid: Green or Pastel Grey
Foot Pedal: Black
Solid Liner: Pastel Grey
Liner Lid: Natural Polymer
Sack Retention Bands: White
Shelf/Drip Tray: Pastel Grey
Shelf Brackets: Pastel Grey
Sack Retaining Bar: Grey
Feet: Black
A4 Sign Kit: Grey
Materials
Bin body/aperture/bin lid: Durapol material
Foot pedal: Glass Reinforced Nylon
Hinge mechanism: Stainless Steel
Solid liner/liner lid: Durapol
Sack retention bands: PVC
Shelf/Drip tray/Shelf brackets: Durapol
Sack retaining bar: PVC
Feet: Non-marking Rubber
A4 sign kit: Duratec™ material/Clear polycarbonate
Recessed food waste graphic: Hi-Tac Self-Adhesive Laminated Vinyl
Dimensions
Height: 862mm
Width: 452mm
Depth: 441mm
Weight (Solid Liner Model): 8kg
Weight (Sack Retention Model c/w One Shelf): 5.5kg