Nexus® 140 General Waste Bin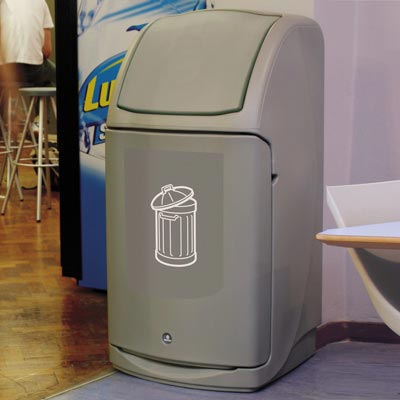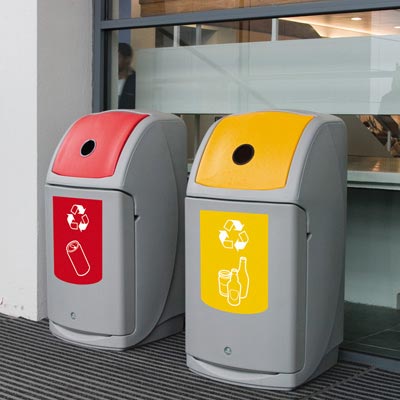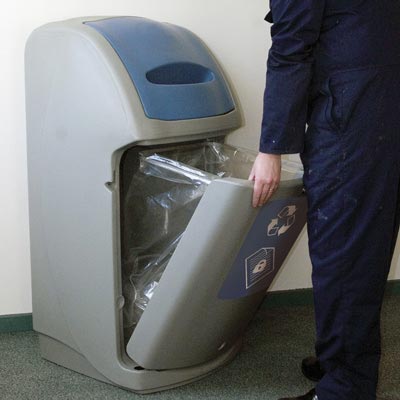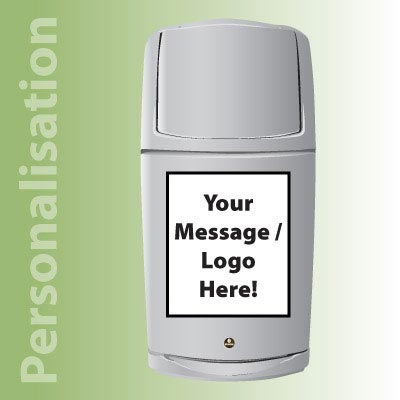 Precio sin IVA*, con costo de transporte** :
* Precio no incluido el Impuesto sobre el Valor Añadido.
** Para entregas en direcciones en la Península Ibérica,
el costo de transporte corre a cargo de Glasdon Europe.
For more information or to place an order, please contact our sales office on +966 54 990 0540 or e-mail: info@wasteandrecyclingsolutions.com.


Made in the UK

Made from recycled material
Nexus 140 Recycling Bins are the best choice for high-volume recycling schemes. Nexus 140 General Waste Bin can collect large quantities of non-recyclable waste. When sited in a bank of units, Nexus 140 General Waste Bin helps minimise cross-contamination of waste.
Nexus 140's large capacity makes it ideal for central recycling points or high-traffic locations. Colour-coded aperture panels and clear graphics make the bins easily identifiable and provide a variety of siting options.
Nexus 140 has a fully removable door, which minimises the need to lift sacks during emptying. An optional wheel kit is available to help transport heavier loads a short distance to collection areas.
Design Features
Sack retention system.
Removable door.
Moulded-in skirting board recess.
Colours
Bin Body & Door: Cool Light Grey, Dark Blue, Red, Black & Deep Green
Aperture Flap: Cool Light Grey, Dark Blue, Red, Black & Deep Green
Materials
Bin body & door: Durapol®
Sack retention system: Stainless steel
Dimensions
Height: 1195mm
Width: 595mm
Depth: 606mm
Capacity: 140 litres
Weight: 22kg