Gemini™ Newspaper & Magazine / Mixed Glass Recycling Bin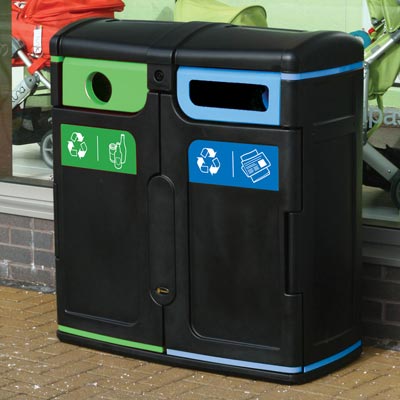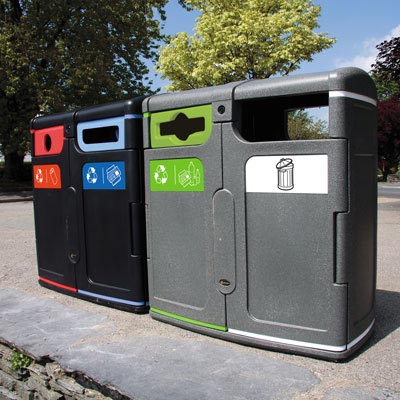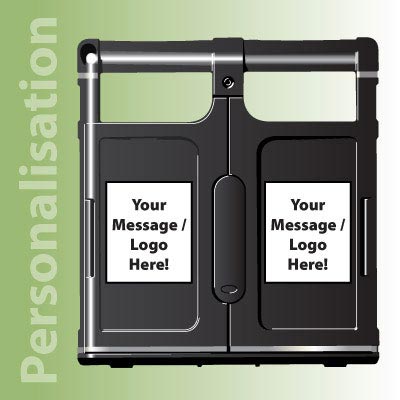 Precio sin IVA*, con costo de transporte** :
* Precio no incluido el Impuesto sobre el Valor Añadido.
** Para entregas en direcciones en la Península Ibérica,
el costo de transporte corre a cargo de Glasdon Europe.
For more information or to place an order, please contact our sales office on +966 54 990 0540 or e-mail: info@wasteandrecyclingsolutions.com.


Made in the UK

Made from recycled material
Gemini Recycling Bin is a multi-purpose, twin-liner container designed for outdoor recycling collection. Gemini Newspaper & Magazine / Mixed Glass Recycling Bin collects large amounts of paper and glass in one space-saving container.
Gemini's 492mm depth makes it ideal for narrow pavements, ensuring pedestrian flow will not be disturbed. Gemini is supplied as standard with bolt-down fixings to secure the bin to either an existing concrete foundation or suitable paving slabs.
Design Features
2 x 90 litre steel liners.
Self-coloured aperture panels and polycarbonate plaque with Recycle Now graphics.
Co-ordinated colour banding.
Bolt-down fixings for existing concrete foundations or suitable paving slabs.
Colours
Bin Body & Doors: Black, Millstone
Aperture Panels & Banding: Blue, Green
Materials
Bin body and doors: Durapol®
Dimensions
Height: 1100mm
Width: 1020mm
Depth: 492mm
Capacity: 2 x 90 litres
Weight: 36.5kg